OUR PRODUCTS
TANYX Proeffect TENS Machine for Physiotherapy

Regular price

Rs. 2,499.00

Regular price

Sale price

Rs. 2,499.00

Unit price

per

TANYX Proeffect TENS Physiotherapy Machine TANYX, clinically tested and FDA approved Tens Machine for Physiotherapy based on TENS (Transcutaneous electrical nerve stimulation) therapy helps all ag...

2pcs TANYX professional pack

Regular price

Rs. 4,498.00

Regular price

Rs. 4,998.00

Sale price

Rs. 4,498.00

Unit price

per

Do you frequently experience pain? Are you sick and weary of taking medications that dull your life as well as the pain? Do you want to know about a non-expensive treatment for this stinging pain? ...

3pcs TANYX expert pack

Regular price

Rs. 6,373.00

Regular price

Rs. 7,497.00

Sale price

Rs. 6,373.00

Unit price

per

Have you ever considered ways to reduce bodily discomfort without spending a great deal of money or precious time? Don't worry, we have discovered a quick fix called "Tanyx", a neck pain relief pro...
Tanyx can help in
Joint Pains , Osteoarthritis , Bursitis , Displacements and Sprains.
Chronic , Acute Pain relief and Symptomatic treatment
Pain in the body and lower extremities
Visceral Abdominal Pain
Menstrual Cramps (Dysmenorrhea)
Back and Sciatic Nerve Pains
DO use on these areas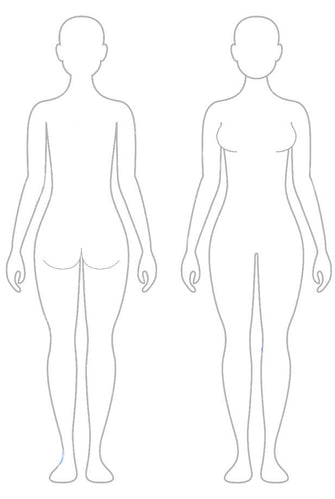 Do not use on these areas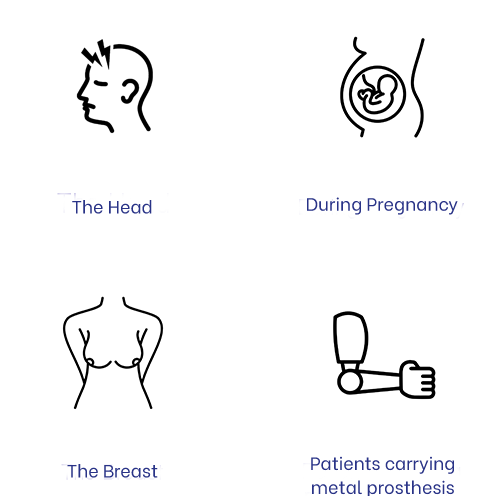 Hear From Our Experts
Dr. Ravi Shankar
Tanyx is acarefully designed device for all chronic/muscle pain issues which is certifiedby the leading health agencies. I will definitely recommend Tanyx to everyoneundergoing pain.
Dr. Jatin Ahuja
Tanyx is apowerful device for people with mild to severe pain issues. It acts as a goodsupplement to my existing treatment for patients. Definitely a worthy product.
Dr. Shailja, Physiotherapist
Tanyx is apromising product for all body pain relief needs. Tens, a globally renowned technologyis recommended by doctors. Tanyx help people to have a session anytime,anywhere.
Dr. Aparna, Gynaecologist
I ampractising gynaecologist for past 11 years. I highly recommend Tanyx formenstruation cramps. It is clinically proven with international certifications. It helps people to get reliefnaturally.
NEWS & EVENTS
Latest Blog
THE PRODUCTS
Customer Review
TANYX Proeffect Portable TENS Pain Relief Device
Tanyx is a portable tens machine that is US-FDA authorized and uses TENS (Transcutaneous Electrical Nerve Stimulation) technology. It is a lightweight, portable machine for pain relief that uses low-voltage electric currents to lessen discomfort. In order to help the patient feel less pain, it creates electrical muscle stimulation into the body. These electrical signals is thought to control pain via interfering with the neural transmission of pain to the brain (Gate Control Theory), and/or enhancing the release of natural chemicals substances. These substances reduce pain which are normally produced by the body (Endorphin Theory), increasing circulation and proven in relaxing the muscles causing a local paraesthesy. This helps endorphins execute their therapeutic work more effectively.
With adjustable intensity levels. TANYX portable tens machine adapts to your unique needs. Whether you're dealing with muscle soreness and chronic pain. This portable tens machine offers a tailor-made solution to suit your preferences. Allowing you to continue your daily activities while enjoying the benefits of non-invasive pain relief. Say goodbye to bulky, inconvenient pain relief solutions – TANYX portable tens machine brings you relief in a sleek, travel-friendly package.
Usage : These silica-based, drug-free gel pads that adhere to the body are designed to be used for 30 sessions totaling 20 minutes each before being discarded. This portable tens machine is supported by more than eight years of intensive research and top international certifications including as USFDA, ANVISA BRAZIL, CE, and UL.
Where to use
This machine for pain relief can be applied to painful areas including the arms, legs, shoulders, or belly to ease menstrual cramp pain. It relieves persistent bodily problems like arthritis, knee, low back, weariness, shoulder, and neck pain. Additionally, it controls blood flow, generates warmth, and maintains the functioning of the joints.
This is an incredibly portable tens machine and doesn't need any medical assistance to use. In fact, there are no issues with using TANYX while performing any type of physical or everyday activity, provided the device is securely fixed to prevent releasing.
A safe alternative : There is no chance of an overdose of medication with this machine for pain relief . However, 20-minute sessions are usually sufficient for muscle relaxation. You can take it for however long you want to or as directed by your doctor. The given analgesic effect may remain for hours, and the machine may be used repeatedly if the pain reappears without potential risks. It can even be used by children aged 11 or older may use TANYX, a portable tens machine, if they don't feel uneasy or exhibit any reactions while receiving therapy.
Adjustable Intensity Levels : The Tanyx portable tens machine comes with three intensity levels that are easily adjustable with the help of the Low, Medium, and High buttons. This portable tens machine allows users to control the intensity. This customization ensures that users can tailor the therapy to their specific needs and comfort levels.
Non-Invasive : The TANYX Portable Tens Machine is non-invasive, meaning it does not require needles or medications. Users simply attach electrodes to their skin, reducing the risk of side effects or complications associated with other pain management methods.
Advantages
Tanyx is a low-cost, disposable machine for pain relief that doesn't have any negative side effects, making it a safer option than painkillers. This portable tens machine delivers impactful organic pain relief. It also works well for easing muscle cramps, weakness, and exhaustion. Tens machine is basically a smart machine for pain relief that is ideal for home use. Simply lay the pads on the muscles that need to be stimulated, and the machine will do the job. It is a portable tens machine that is simple to operate, unlike the other wellness complex devices. In order to effectively use it, users must select the appropriate configuration. Latest technology Comparatively speaking, the TENS machines of today are portable and compact. This machine for pain relief can be kept close to your desk in a drawer or carried around in a backpack. This portable tens machine is far more convenient to use than other pain relief tools like massagers or inversion tables. It can be used multiple times before the battery dies. TANYX is genuinely the single self-applicable, disposable and cheap TENS. The method of this machine for pain relief relies on using sensory level stimulation techniques to reduce pain.
For better results
This technology has a wide range of applications, but for the maximum outcomes, only one body part should be treated at a time. The revolutionary machine for pain relief, TANYX has many advantages. With no negative side effects, one can reduce pain by using this tool, which is also a highly portable tens machine.