TANYX Proeffect TENS Machine for Physiotherapy
Regular price

Rs. 2,499.00

Regular price

Sale price

Rs. 2,499.00

Unit price

per





TANYX Proeffect TENS Physiotherapy Machine
TANYX, clinically tested and FDA approved Tens Machine for Physiotherapy based on TENS (Transcutaneous electrical nerve stimulation) therapy helps all age groups to get relief from Chronic and acute pain.
TANYX TENS unit/TENS device/ TENS Machine for Physiotherapy is a portable, easy to carry battery operated, smart, smaller and wireless device that comes with two gel pads attached to the skin.
TENS is a non-invasive pain management technique that involves the use of small electrical pulses or impulses to provide pain relief.
TANYX TENS machines are small and lightweight, so you can use them while working or on the move.
It is used to get instant pain relief
This TENS Physiotherapy Machine is drug-free
It Treats Back pain, neck pain, shoulder pain, joint pain, sciatica nerve pain, Osteoarthritis, Fibromyalgia, Frozen shoulder, Bursitis, Sprains, Tennis Elbow, Sports injuries, and arthrosis.
What is the box | 1 TANYX TENS Machine | 2 Reusable Gel Pads | User Manual | Quick Manual
TANYX TENS machine for physiotherapy is Designed for Physiotherapy at home.
1-year warranty
Tanyx can help in
Joint Pains , Osteoarthritis , Bursitis , Displacements and Sprains.
Chronic , Acute Pain relief and Symptomatic treatment
Pain in the body and lower extremities
Visceral Abdominal Pain
Menstrual Cramps (Dysmenorrhea)
Back and Sciatic Nerve Pains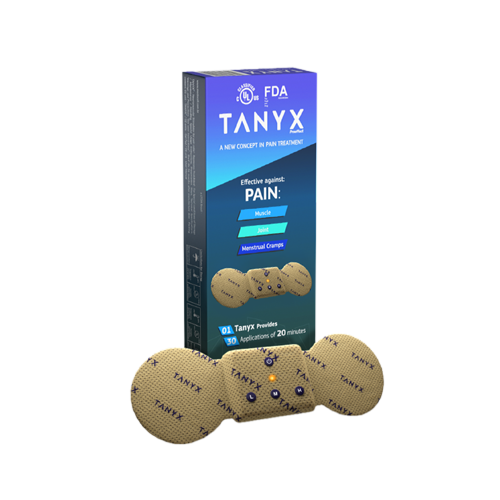 Product Features
1. One device can run up to 30 applications, each lasting 20 minutes.
2. It's a non-addictive way
3. This TENS Physiotherapy Machine is drug-free
4. There are no side effects from the treatment
5. It's simple to Self-Apply
6. There is just no chance of an overdose.
7. The equipment is fairly priced
8. After use, the gadget can be discarded.
9. Non addictive
How to use Tanyx
To start, thoroughly clean the skin's application area to remove all excess debris and oil. Then, let the area dry.
Remove and throw the Electrode Gel Pad Sticker before turning the device ON.
Attach a gel pad to each of the TANYX's electrodes.
Ensure the TANYX sticks to the skin by applying it to the chosen place.
Press the button and hold it until the indicator light begins to flicker, then select the intensity (Low, Medium, or High) (High).
OFF: Hold the button down while pressing it until the indicator light stops blinking
Remove this tens physiotherapy machine from your skin
Finally, put each gel pad with the Reusable Gel Pad Sticker (Protection) that you reserved onto the surface.
How to use this product in 3 simple steps
Apply Gel Pads
Put Gel pads on both the sides of the device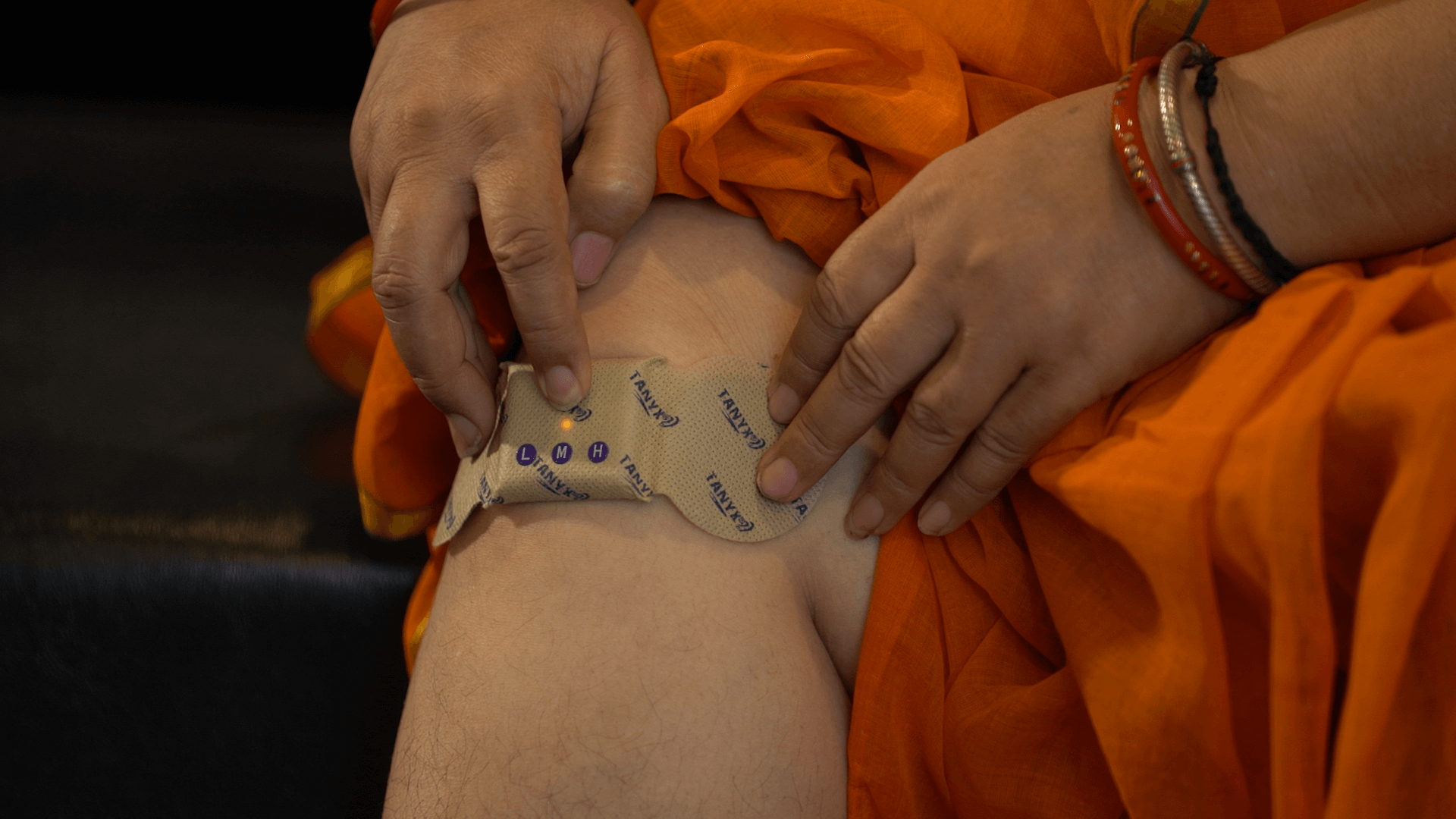 Put on the pain area
Put device on the affected area, Press the On/off button and select your intensity level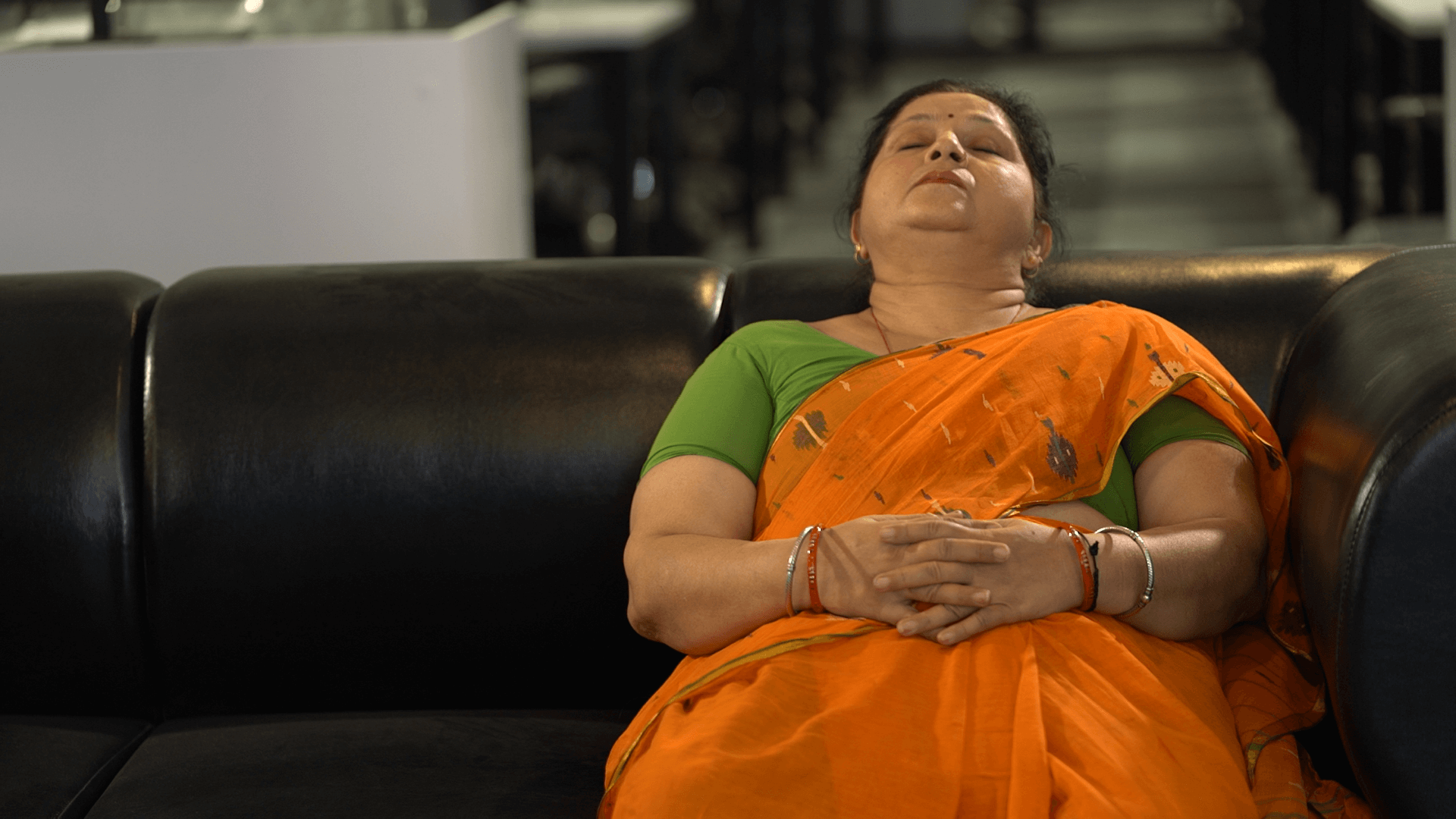 Sit Back and Relax
Relax for 20 minutes and experience immediate fast acting pain relief
DO use on these areas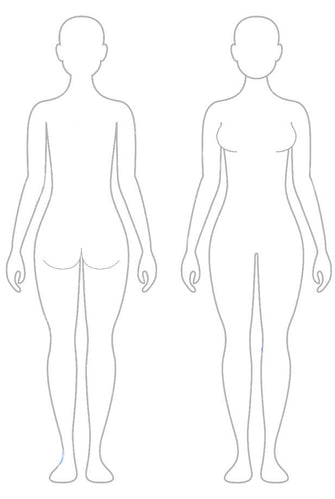 Do not use on these areas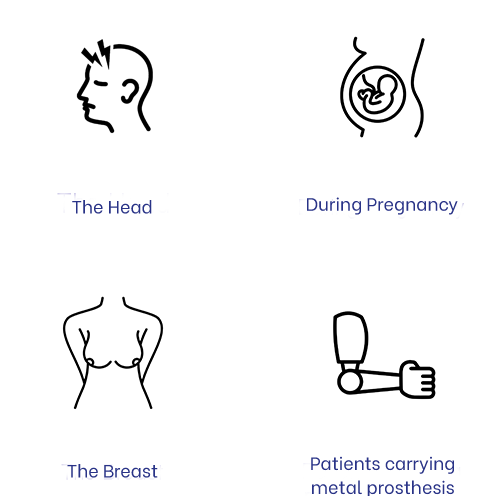 Tanyx is a wireless, transportable tens physiotherapy equipment that uses TENS (Transcutaneous Electrical Nerve Stimulation) technology to manage pain. It is a compact, patent-protected tool that uses low-voltage electric currents to ease pain and has been approved for use in more than 40 countries.
2.

What are the restricted areas of using tanyx ?
• To the breast
• To open wounds
• Over irritated skin
• To the forehead and face
• Patient carrying metal prosthesis
• Over the carotid artery (side region of the neck).
• In body parts with metal prostheses.
• By patients whose pain etiology is unknown.
• In patient bearing pacemaker or defibrillator.
• Simultaneously with high frequency surgical devices.
• During pregnancy (the safety of electrical stimulation in pregnant women is not established).
• In painful conditions caused by: appendicitis, gastralgia (stomach pain), hepatitis, etc.
3.

Is the device disposable ?
Yes, it is disposable tens machine for physiotherapy. It can be used multiple times up until the battery is drained, at which point it needs to be properly disposed of.
4.

What makes tanyx different from the other tens products ?
TANYX tens physiotherapy machine was created primarily to treat pain, setting it apart from conventional TENS devices. Due to its previously adjusted frequency, it can be used by the end user without professional assistance, unlike other TENS products now available on the market.
5.

Is it safe to use by children?                   
Yes, it is a tens machine for physiotherapy suitable to children as well. Children aged 11 years or older may use TANYX as long as they don't experience any discomfort or show any side effects while receiving treatment.
Hear From Our Experts
Dr. Ravi Shankar
Tanyx is acarefully designed device for all chronic/muscle pain issues which is certifiedby the leading health agencies. I will definitely recommend Tanyx to everyoneundergoing pain.
Dr. Jatin Ahuja
Tanyx is apowerful device for people with mild to severe pain issues. It acts as a goodsupplement to my existing treatment for patients. Definitely a worthy product.
Dr. Shailja, Physiotherapist
Tanyx is apromising product for all body pain relief needs. Tens, a globally renowned technologyis recommended by doctors. Tanyx help people to have a session anytime,anywhere.
Dr. Aparna, Gynaecologist
I ampractising gynaecologist for past 11 years. I highly recommend Tanyx formenstruation cramps. It is clinically proven with international certifications. It helps people to get reliefnaturally.