2pcs TANYX professional pack
Regular price

Rs. 4,498.00

Regular price

Rs. 4,998.00

Sale price

Rs. 4,498.00

Unit price

per





Do you frequently experience pain? Are you sick and weary of taking medications that dull your life as well as the pain? Do you want to know about a non-expensive treatment for this stinging pain? We have a reward for you. Tanyx is a tens machine for back pain that is incredibly effective. It is a physiotherapy pain treatment tool that stimulates the painful area by delivering electrical impulses to the brain in place of pain signals, providing you with immediate pain relief that will benefit you over the long term.
The Tanyx Electroceutical Pain Treatment Device uses a transcutaneous electrical nerve stimulation (TENS) method to provide efficacious, accessible organic pain relief. Since it doesn't include any chemicals, it acts organically and safely. Through the issuing of electrical signals that are targeted and managed by the patient, Tanyx, a tens machine for back pain, can lessen, treat, and even completely ameliorate chronic pain. The electrical signals are believed to stabilise ache by preventing the neural transmission of pain to the brain (Gate Control Theory) or by promoting the secretion of natural chemicals that relieve symptoms that are generally released by the body (Endorphin Theory), increasing circulation, and being proven to relax the muscles, causing a local paraesthesia.
Tanyx is a lightweight, low-cost disposable product that is a safer option to medications as it doesn't have any adverse effects. This tens machine for back pain is user-friendly and doesn't need Critical Supervision. It is like having your own physiotherapy session clinical on the go
Tanyx can help in
Joint Pains , Osteoarthritis , Bursitis , Displacements and Sprains.
Chronic , Acute Pain relief and Symptomatic treatment
Pain in the body and lower extremities
Visceral Abdominal Pain
Menstrual Cramps (Dysmenorrhea)
Back and Sciatic Nerve Pains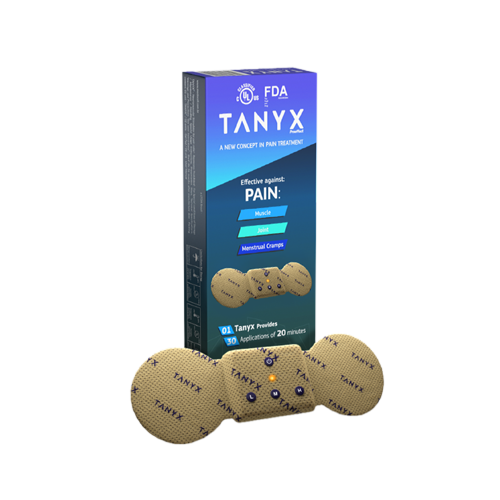 Product Features
1. It offers instantaneous action.
2. No negative consequences are associated with this product.
3. Tanyx is a compact, Multi-use gadget.
4. It is an entirely new idea in the healing of pain.
5. 1 Tanyx offers 30 applications lasting 20 minutes each.
6. There is one electroceutical device in the package.
7. Tanyx is a cost-effective tens machine for back pain.
8. This is a self-applying product.
How to use Tanyx
Place the device on the sore spot.
Turn on and select L, M, or H depending on the level of the pain (mild, moderate, or severe).
There are no side effects from doing 20-minute sessions every day.
The user can apply the device with ease and regulate the pulse intensity to get sessions of arm, leg, back, and shoulder pain relief.
Tanyx, a tens machine for back pain, provides immediate alleviation where it is used.
The single product can be applied for 30 sessions and will provide therapeutic benefit upto 24 hours.
How to use this product in 3 simple steps
Apply Gel Pads
Put Gel pads on both the sides of the device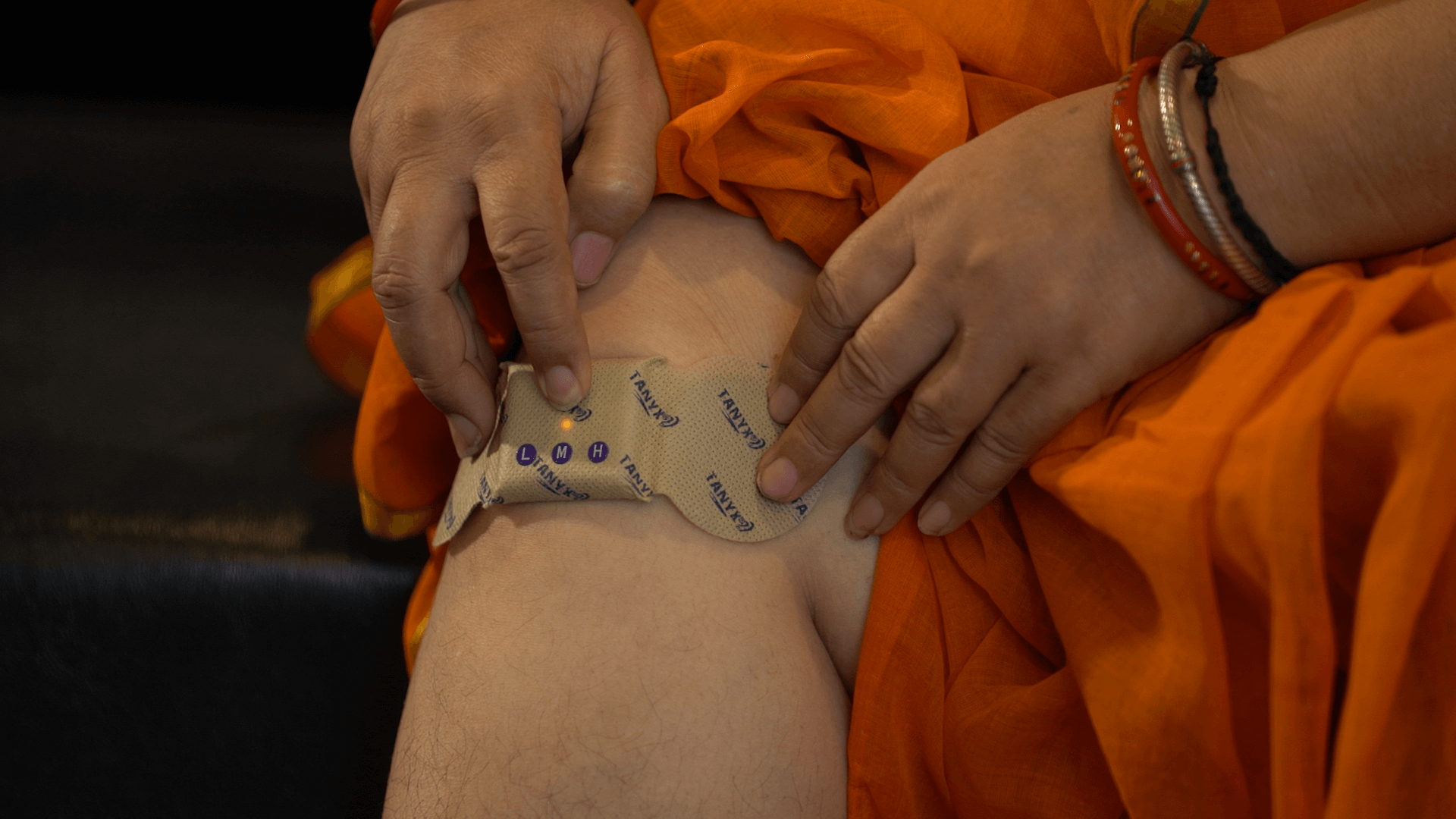 Put on the pain area
Put device on the affected area, Press the On/off button and select your intensity level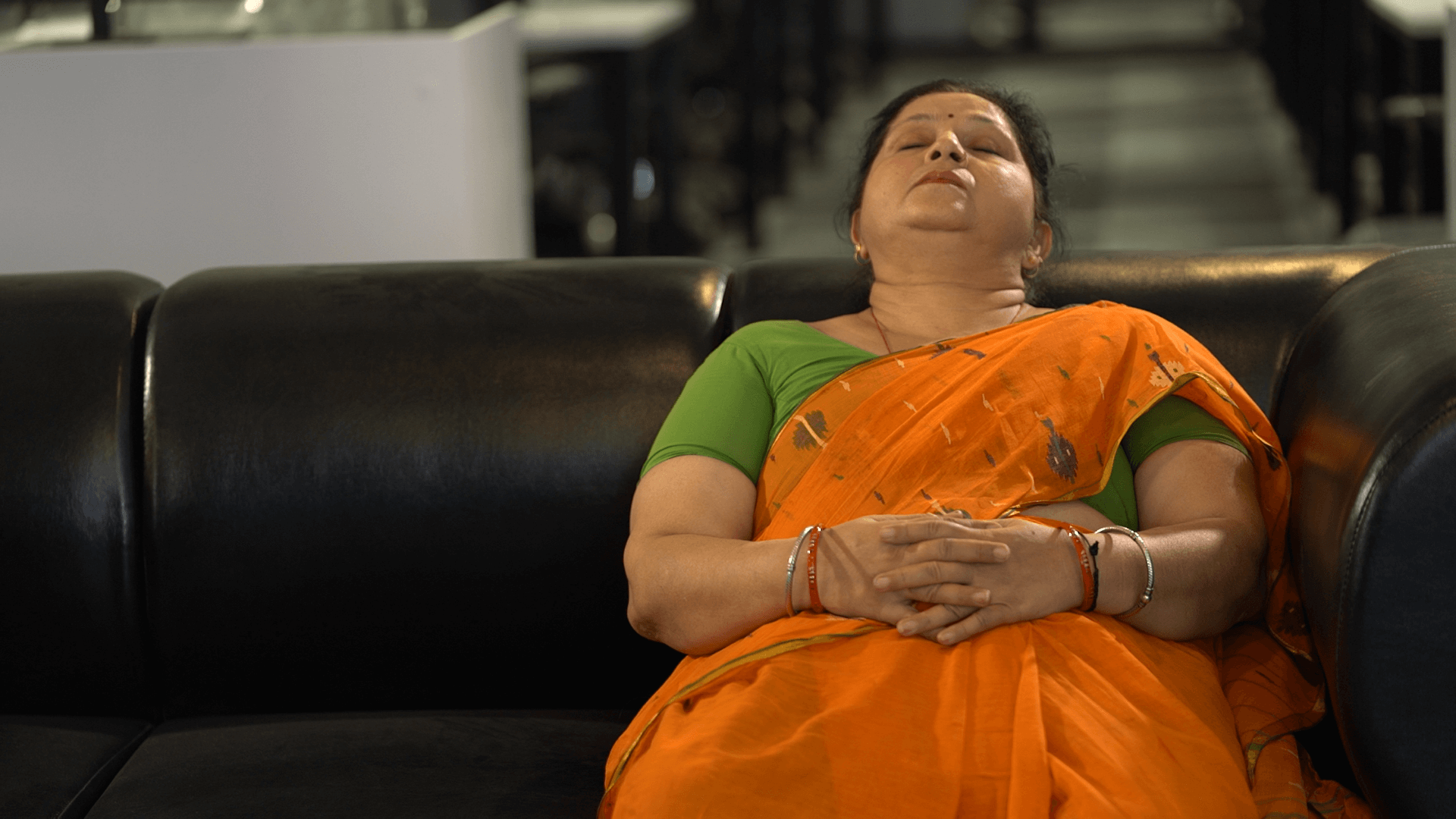 Sit Back and Relax
Relax for 20 minutes and experience immediate fast acting pain relief
DO use on these areas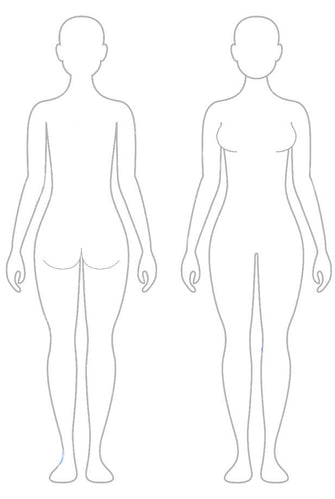 Do not use on these areas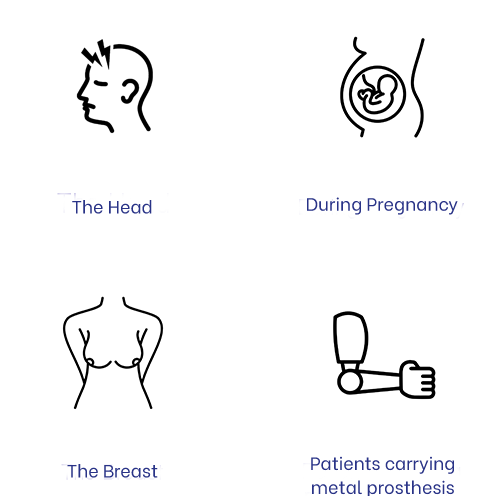 1.

How many intensity settings does the gadget provide?                  
The device has 3 levels of intensity–
• Low (L)
• M (Medium)
• High(H)
2.

Where should I put it, exactly?
Apply TANYX, a tens machine for back pain, to the area of the pain or the nerve fibres responsible for conveying the pain signal to the brain.
3.

How long is it intended to be used?
20-minute sessions are typically sufficient for relieving pain, but there is no possibility of overdosing, and they may be continued for however long you want or as directed by your doctor. If the pain reappears, using the device repeatedly may help prolong the analgesic effect, which can last for hours.
4.

Is it possible to use tanyx more than once?
The battery does indeed last for at least 10 hours. The typical session will last 20 minutes. However, because TANYX, a tens machine for back pain carries no risk of toxicity, it can be taken for extended periods of time.
5.

Is it reliable to use this product?
Yes. Clinical Trails carried out in Globally have confirmed the efficacy of TENS technology. Additionally, TANYX, a tens machine for back pain, is accredited by UL and registered with the FDA, ANVISA, and the Brazilian Sanitary Surveillance Agency (ANVISA).
Hear From Our Experts
Dr. Ravi Shankar
Tanyx is acarefully designed device for all chronic/muscle pain issues which is certifiedby the leading health agencies. I will definitely recommend Tanyx to everyoneundergoing pain.
Dr. Jatin Ahuja
Tanyx is apowerful device for people with mild to severe pain issues. It acts as a goodsupplement to my existing treatment for patients. Definitely a worthy product.
Dr. Shailja, Physiotherapist
Tanyx is apromising product for all body pain relief needs. Tens, a globally renowned technologyis recommended by doctors. Tanyx help people to have a session anytime,anywhere.
Dr. Aparna, Gynaecologist
I ampractising gynaecologist for past 11 years. I highly recommend Tanyx formenstruation cramps. It is clinically proven with international certifications. It helps people to get reliefnaturally.